To ensure that our efforts produce value to the biomedical research community, we often try to use metrics to gauge the utility of MyGene, MyVariant, MyChem, and other biological APIs that we collectively refer to as BioThings APIs. The most straightforward metric is simply looking at the number of requests that a BioThing API receives/processes.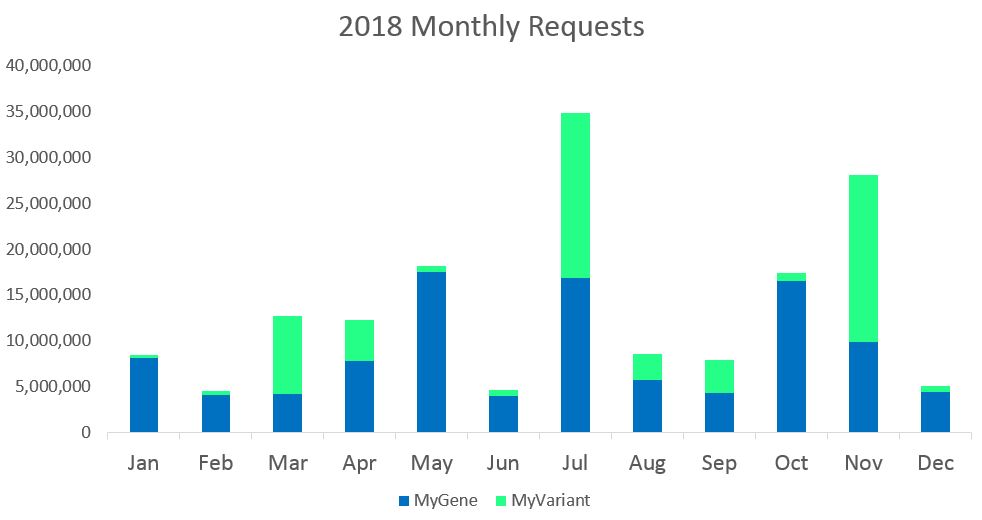 As seen in this chart, MyGene and MyVariant collectively received nearly 35 million requests around this time last year. While we're excited that our APIs receive so many requests and as much as we enjoy speculating why the numbers peak in July and November (grant deadlines? End of year reports?, we don't feel these numbers are the most reflective metric for evaluating the value of our APIs. Even if we slice and dice the usage stats based on the clients or research powerhouses making the requests, this metric still provides only a partial measure of our success--which brings us to the rationale behind our new spotlight blog series.
| | |
| --- | --- |
| | |
If you've been following our blog, you may have noticed that we've been featuring non-BioThings resources such as OMNI and OpenHumans on the BioThings blog and sister site blogs(i.e.- mygene.info blog, myvariant.info blog. This is because the BioThings APIs were built with the needs of bioinformaticians and resource developers in mind. Rather than looking at usage stats alone, we feel that we can better highlight the value of BioThings APIs by highlighting the incredibly powerful and valuable tools/resources that other people of built using these APIs.
The BioThings team is committed to making existing biological data more Findable, Accessible, Interoperable, and Reusable (F.A.I.R.) by building APIs which themselves will be more F.A.I.R. (See Chunlei's presentation for the NCI CBIIT speaker series to learn more about this effort). To make resources more findable and because we are always intrigued and excited by how others use the BioThings APIs, we are looking forward to highlighting them here and on our sister site blogs.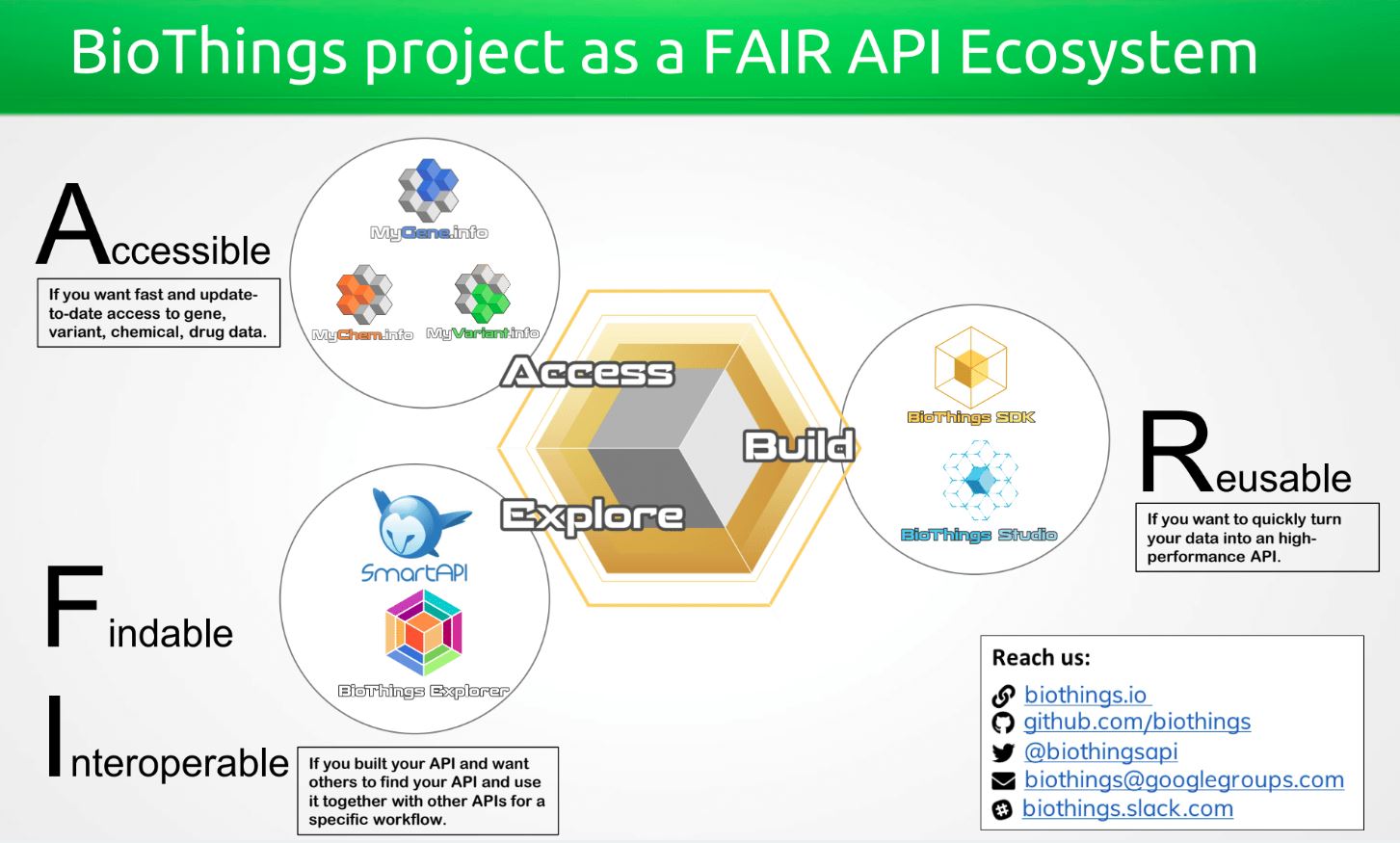 If you utilize a BioThings API (MyGene, MyVariant, MyChem or others), and would like to be featured on our site or sister sites (http://biothings.io/who-is-using) and in our blog, please get in touch! We look forward to hearing more about the resources that you've built.
More Spotlight posts on other resources can be found in the links below: